Roof Cleaning Midlothian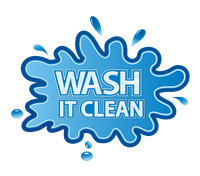 Having your roof professionally cleaned includes the process of removing dirt, algae, lichens, and moss from the shingles on a roof, as the presence of various algae reduces the life expectancy of the roof. Roof cleaning can be done with a vinegar solution or various other chemicals, and the most important reason for cleaning your roof is to avoid damage to the roof which may finally need replacement. If your roof is not repaired, maintained, or not cleaned periodically, the roof may form molds and mildew which leads to leakage in the roof which in turn leads to damage at the leaked areas.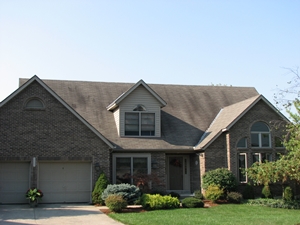 Of all the types of roofing material, slate roofs can easily be considered one of the most aesthetically enjoyable and durable shingle used in the roofing industry today. If properly maintained, slate roofs can last up to, or even longer than, 100 years.
A large part of maintaining your slate roof's beauty and function is keeping it free of the growth of algae, moss and lichen. If any of these types of growth is left untreated, it can cause lifting of the slate tiles, which will lead to wood deterioration under the slate tiles and an empty wallet.
A slate roof can be cleaned safely and effectively using what is called a "soft wash" cleaning method. Hesitance provides soft wash roof cleaning and can eliminate those unattractive stains caused by algae growth and return your roof to its original beauty and appearance, as well as prolong the life of your roof and increase your property's value.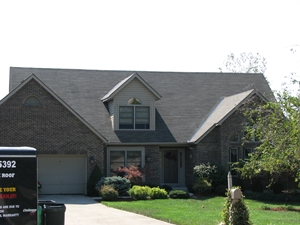 During the soft wash cleaning process, a cleaning solution is applied from a specially designed pump that utilizes a low-pressure delivery system. We will not use high pressure at any time during our soft wash cleaning process and you should never allow anyone to pressure wash a slate roof because of the inevitable damage it will cause, thus causing more problems than solving. Do your homework before choosing a roof cleaning contractor, a small 2500 psi pressure washer can cost as little as $400. This is still enough pressure to damage a roof and the low investment costs attracts many fly by night contractors. You can avoid this by researching and asking the right questions.